---
Section 31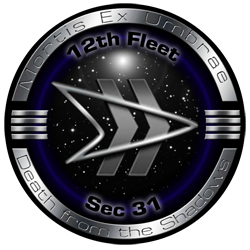 Welcome to Section 31! Do you enjoy secrecy? Working behind the scenes? Looking for excitement and LOTS AND LOTS OF FUN? If so, Then come and join S31!


Whatever you prefer, we do it. There is nothing that we cannot, nor will not, do to help you. If you are looking for a bit of everything, casual or serious, then S31 is the Division for you. Need an Accolade? We'll help. Want to level up fast? We'll help. Want to participate in Group PvE? We'll help with that and with everything in-between as well, that's what we're all about. In short, we just generally play the game in its entirety and enjoy the many in-game activities and missions that are available. As a Division, we like nothing more than teaming up with other members to have a laugh and enjoy the game.

Our main forum is the Section 31 Division Listening Post, this is where S31 Operatives and Fleet members share their division related information, discuss various aspects of the game and simply have some fun. We also have a number of medals that can be earned in various ways, and these are linked to most aspects of the game as well as community activities as a whole. We also have "The Lounge" forum, where S31 and the rest of the fleet can just hang out and have a laugh with each other.

Remember, we watch those who need to be watched and report back what we find, we specialize in Covert Ops and our name is whispered in dark corners, a name to be feared. We send our operatives to the darkest corners of the galaxy, and when they return to us, they make us stronger, wiser, and better prepared for what is to come. Where others can not and will not go...We will!

We are the eyes and ears of the fleet, the shadow that is never seen. When called upon we will do whatever is asked of us, and whatever needs to be done..



WE ARE SECTION 31!