Fleet XO

Joined: Fri March 18th, 2011 6:20 am
Posts: 4807
Location: Lincoln, NE
As Vice Admiral Mavar is currently away in California without computer access, he has authorized me to do the Science Division acceptance for you.

ACCEPTED!
Welcome to 12th Fleet and the Science Division!
I assign you as an Ensign to Epsilon Squad under Vice Admiral Mavar.



If you haven't already, I recommend you read through our Information Index as it contains information on all our communication channels as well as other important information.

You need to set your forum avatar to Science Ensign! To set your avatar, paste the following link:
http://amicushome.com/images/Science%20Avatars/Science-Ensign.jpg



into the "

Link off-site

" box in the avatar selection area: http://forums.12th-fleet.com/ucp.php?i=profile&mode=avatar. After that submit and you're done.

In the next few minutes I will be sending you invites in-game to join the main fleet and 12th chat. You will find the fleet invite in your Fleet window, and the chat invite will be in your chat options under the "Channels" tab. Be sure to press the button to join the "12th" chat channel. The "12th" channel is shared by all our fleets (Main, Reserves, and KDF), and it is where almost all our chat happens in game. We are going to seem like a very quiet fleet if you are not on the "12th" channel.

(See Infohub: Communication Channels.)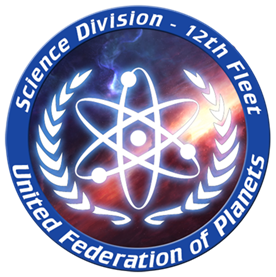 _________________