Greetings, captains, and welcome once more to Risa's glittering shores, with a brief visit from the galaxy's most munificent monarchs and their enchanted conveyance among the stars. We speak, of course, of the Hysperians, who always enjoy a rousing round of entertainment and show a deep appreciation for Rococo art!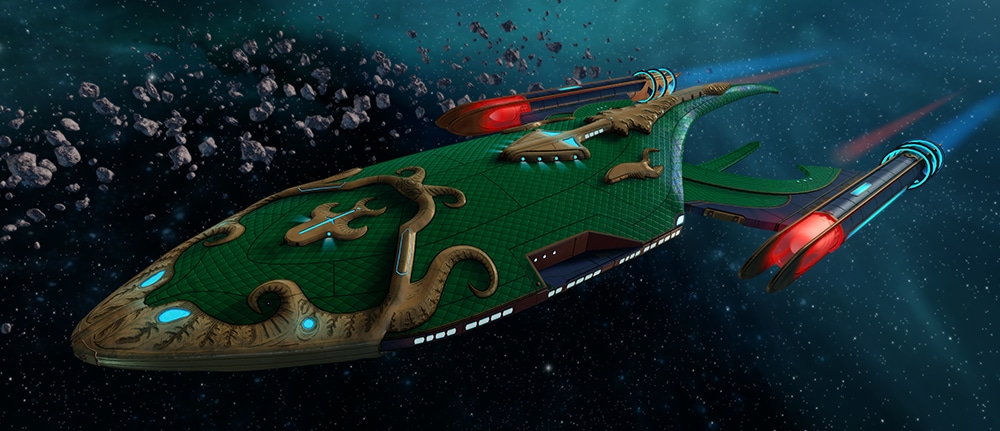 From June 28th to July 28th, enjoy all the famous activities of the beaches of Risa, including powerboard races and biathlons, horga'hn hunts, scavenging for artifacts, and the signature dance party. Participate in these activities to earn your very own
Hysperian Intel Battlecruiser [T6]
, a fine star-galley and vessel fit for a king, queen, or potentate of any kind!
In addition, this year the Hysperians bring with them offerings most chimerical, including several enchanted items designed by the finest of craftsfolk and suffused with the arcane secrets of their engi– uh, wizards. Earn lohlunat favors during the festival and you too can purchase these exquisite replicas of items seen in the legendary tale, The Kingdom of Elysian, as recorded in the annals of the U.S.S. Enterprise during its visit to strange new worlds.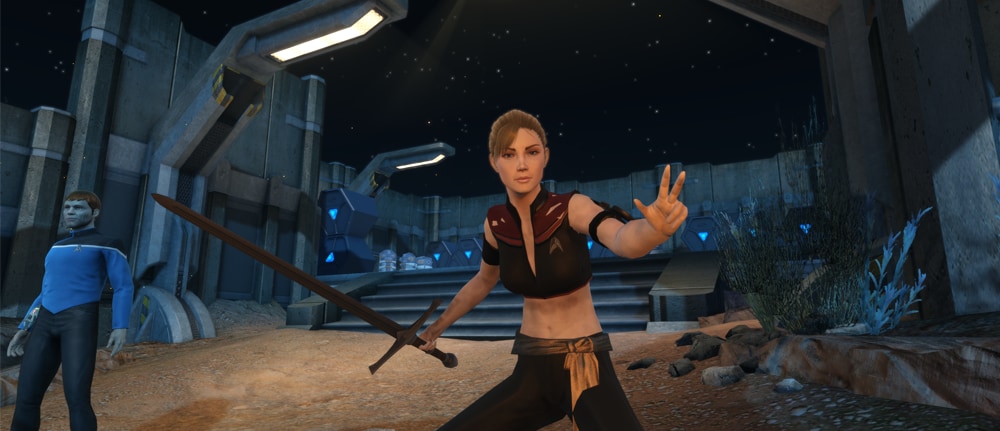 The
Elysian Spellsword
is a fine and flawless re-creation of the blade Starfall, wielded by the knight Ridley in the story of The Kingdom of Elysian. This blade strikes true, and its slashing attacks leave enemies reeling and unable to escape. Used against a wounded enemy, it is capable of a dire and vorpal blow that can finish your foe in a single cut!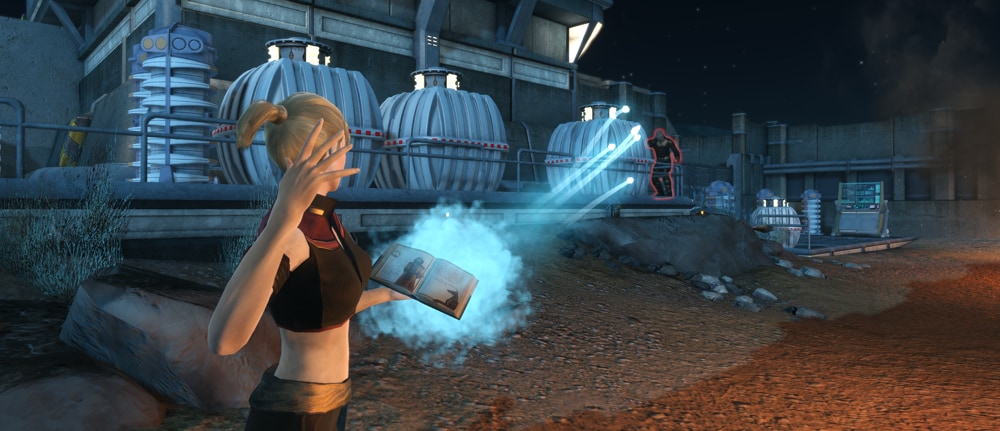 Neve's Icy Talons
are a set of ominous silvery shards worn on the fingers. In conjunction with one's copy of the Kingdom of Elysian story book, they enable the conjuration of shards of deadly ice, which not only strike your foe, but blast outward behind the subject in what one might call a cone of cold. The blast is even capable of freezing enemies into a solid block of ice!
The Ring of Reflection is patterned after the gorgeous rings worn by the empathic healer Audrey, also seen in the tale of The Kingdom of Elysian. This cunning defensive device protects you with a ward of magickal energy that not only repels the blows of your foes, but returns your wrath upon them! Enemies striking you find their zeal returned in the form of magickal missiles that pepper them in retribution.
With
Elysian War Magick set
, you gain the ability to seamlessly interchange your sword strikes with spells, as the items work together to improve the performance of your own personal powers. In addition, with the complete set, you benefit from the Wizard Ward, which strengthens your armor and reinvigorates you when struck in melee combat, allowing you even more staying power against foes in close combat.
Remember to hoist a glass and tip your server as you enjoy a Risian Renaissance! HUZZAH!
_________________
Capt. JJJH Schimdt
Engineering Division Alpha Team
UFP 12th Fleet
USS Lusitania NCC-93015 Nebula Class
Patrolling
Infected/Cleared, Cure/Cleared, Kithomer Accord/Cleared, Terradome/Cleared
Foundry FED: Player Concept Housing*, Great Raid (part 1), Training Ground 2.0, Ultimate Deathmatch, Redshirt Zombie, All Hallows Eve

*Down for Repairs