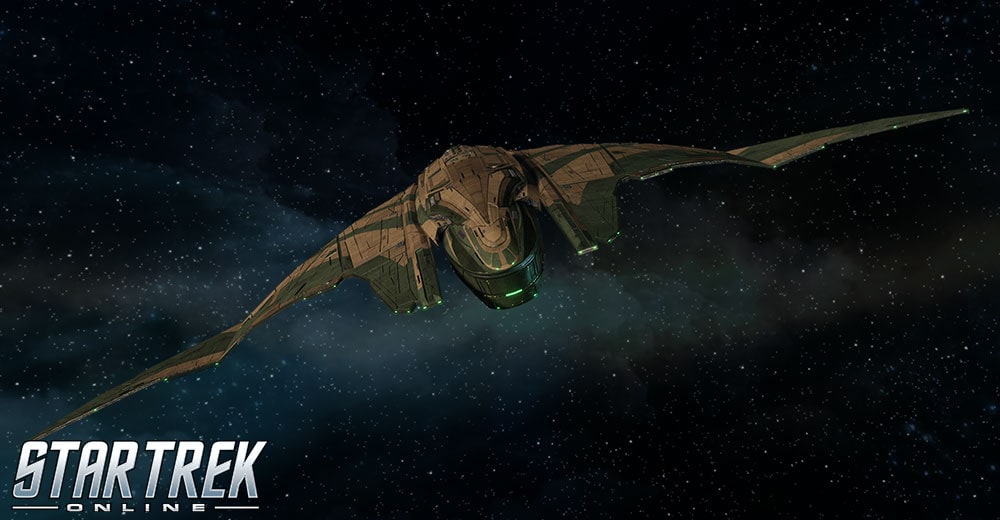 The Lobi Crystal Consortium is pleased to announce that it has acquired a starship from a recently disgraced section of double secret Romulan Intelligence, the Zhat Vash's Dhailkhina Command Strike Wing Warbird. This powerful strike vessel was built to the highest standards in the secretes shipyards, only recently seeing the light of day. And now, this starship can be yours!
The Dhailkhina Command Strike Wing Warbird [T6] will be available within the Picard Lockbox, coming soon to Star Trek Online! This new starship can be used as soon as you've completed the tutorial, and will scale with you as you level up all the way to max level!
For the details on this ship, read on!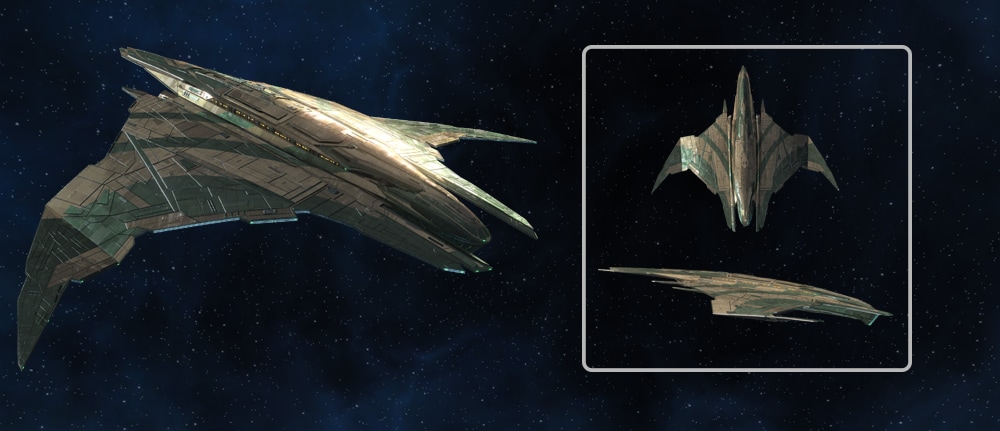 Dhailkhina Command Strike Wing Warbird [T6]
The Dhailkhina was built to be the command vessel of a fleet intended to protect all biological life from the threat of annihilation. With the Romulan's typical strike first mentality in mind, it features a powerful Battle Cloaking device to get the jump on its targets, an aggressive weapons layout, a hangar bay of strike craft well suited for recon or fighting, and impressive team coordination abilities. Should it ever engage in battle, there's little question as to who would come out on top.
This starship features a Commander Tactical/Command Specialist Bridge Officer seat and a Lieutenant Commander Universal/Intel Specialist Bridge Officer seat.
Ship Details:
Admiralty Stats
Tac: 65
Eng: 43
Sci: 18
Special: +10 Tac per TacShip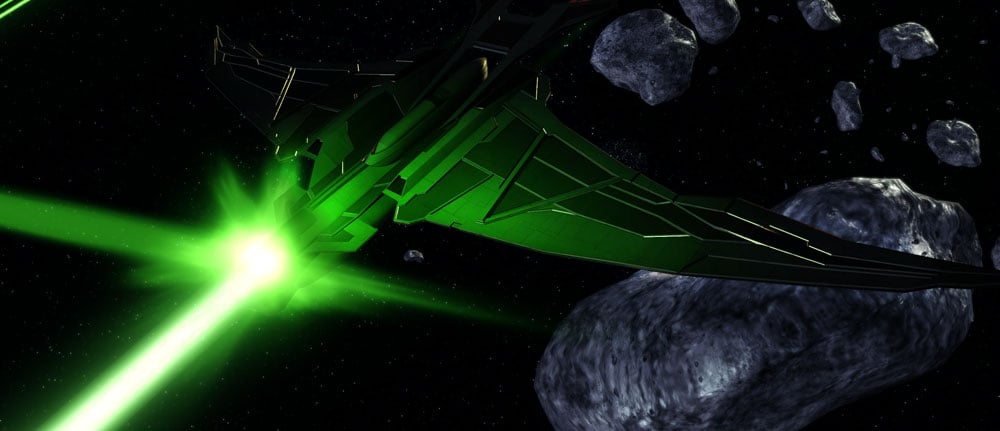 Console - Universal - Bombing Run
This console summons several Heavy Bombers to attack your target, dealing heavy Kinetic and Plasma Damage.
This console also provides a passive boost to Plasma Damage and Critical Hit Chance. This console can be equipped on any starship, in any console slot. Only one of these consoles may be equipped on a ship at a time.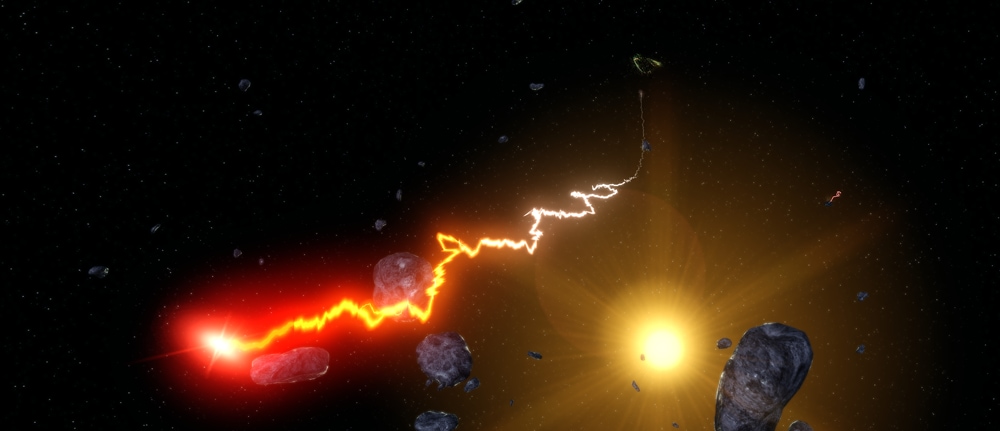 Experimental Weapon - Carbon Scorcher
The Carbon Scorcher deals physical damage to its target. Additionally, the impact leaves behind a molecular solvent that eats through inorganic material, dealing heavy physical damage over time and decreasing the damage resistance rating of the target.
Starship Trait - Commanded Singularities
While this trait is slotted, activating any Command or Singularity ability will summon a micro singularity at your current target for several seconds, dealing kinetic damage and pulling foes inwards. If you do not have a foe targeted, it will instead appear 5km in front of you. This can only occur once per several seconds.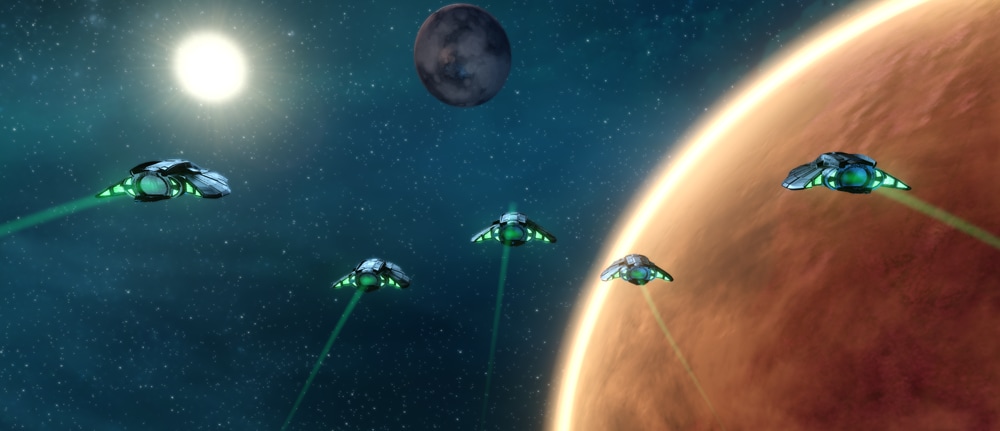 Snakehead Squadron Hangar Pets
The Zhat Vash developed the Snakehead fighters to aid their larger starships in battle. These fighters are extremely nimble and use their Zhat Vash weaponry to destructive effect.
Owning the Dhailkhina Command Strike Wing Warbird will unlock purchase of these new fighter pets. These fighter pets may be equipped on any other starship you own that has a hangar bay. The Dhailkhina comes equipped with one hangar of Snakeheads, and additional may be purchased from the EC Store, with Advanced and Elite versions available through the Dilithium and Fleet vendors, respectively.
Snakehead Squadron Fighters
Advanced Snakehead Squadron Fighters
Elite Snakehead Squadron Fighters
NOTE: The above stats and details are subject to change.
Jette "CrypticSpartan" Leavens
Systems Designer
Star Trek Online
_________________
Capt. JJJH Schimdt
Engineering Division Alpha Team
UFP 12th Fleet
USS Lusitania NCC-93015 Nebula Class
Patrolling
Infected/Cleared, Cure/Cleared, Kithomer Accord/Cleared, Terradome/Cleared
Foundry FED: Player Concept Housing*, Great Raid (part 1), Training Ground 2.0, Ultimate Deathmatch, Redshirt Zombie, All Hallows Eve

*Down for Repairs