Herro Fleet,
So I recently lost my Starfleet Academy coffee cup when I returned from training and decided I would have a look around for another type of mug to keep me company. For quite some time I have longed to make a custom cup for my main STO ship like other ships of the other series. (Hopefully I am not the only total geek here...)
Example
Like so!
So I scooped around the internet and after some digging I came across a personalized website some of you may be familiar with and designed a cup here!
http://www.zazzle.com/16837026357706415 ... oz&lon=270
(let me know if you can't see the page with my design.)
They finally came in the mail today! Much like the design of the Starfleet Academy travel mugs, they seem to be decent quality and the image and words look nice.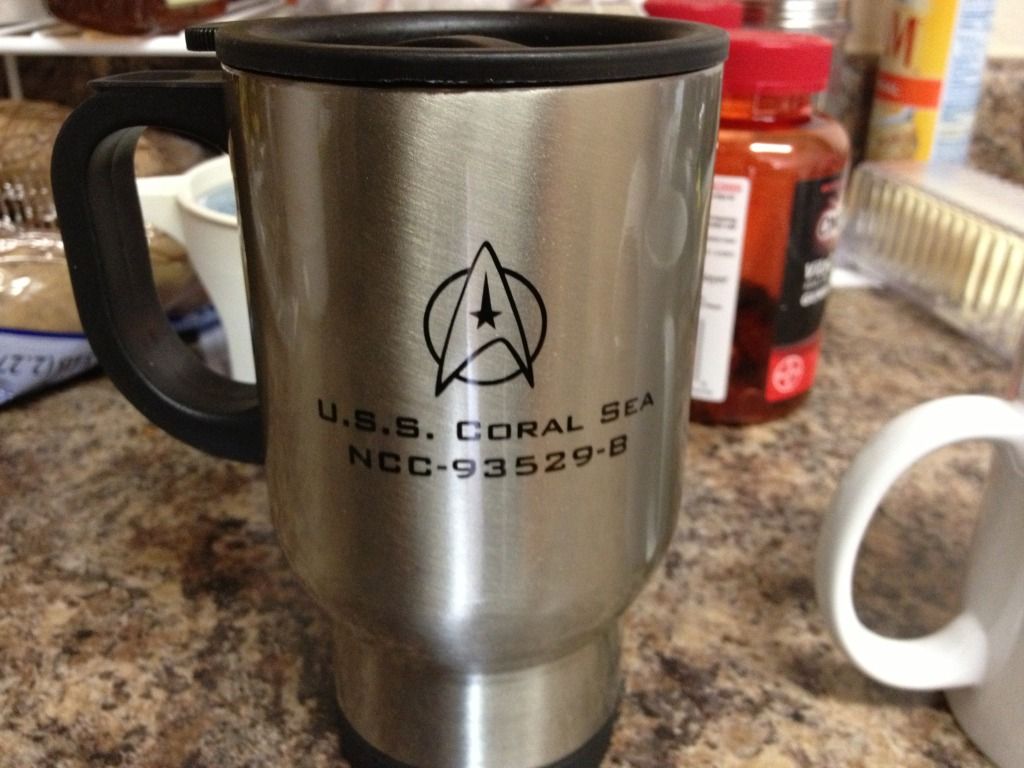 Travel Mug
House Mug
I also ordered this too.
Tell me what you think and post your mugs of your STO ships if you make them. Hopefully I am not the only one who has been looking for something like this.
Cheers.
_________________
[=/\= ================= =/\=]
Ensign Air_Force_Man12
Section 31 - Beta Squad
U.S.S. Coral Sea, NCC-93529-B
Current Mission: In for Repairs
Current Location: Spacedock
[=/\= ================= =/\=]
Commander Miracle's Bio:
viewtopic.php?f=88&t=15838
"May your mind always be sharper than your sword..."