Vice Admiral

Joined: Thu November 18th, 2010 7:25 pm
Posts: 583
ACCEPTED
Welcome to the 12th Fleet and

ENGINEERING




I assign you as an Ensign to

ALPHA SQUAD

under

Captain Cmdrftbrn



I recommend you read our Information Hub as it contains information on all our communication channels as well as other important information.

You will shortly receive a private welcome message from us, please read all aspects of this as it has important information in it.

You can set your avatar here, just click on

Display gallery

and select the

Category

:

Engineering

(be sure you unselect Command Advisor). Press "Go" to see the Engineering local gallery category, and from there choose the Ensign avatar (first one on the top left). After that press the "Submit" button and you are done.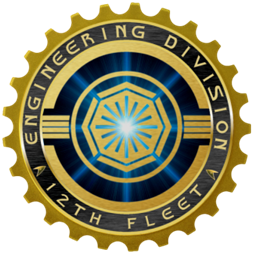 _________________

=/\= =========================== =/\=
Vice Admiral Hatch
Engineering Division
USS Vanguard NCC 93358
Current Location: Delta Quadrant
Current Assignment: Project Full Circle
12th Fleet, United Federation Of Planets
=/\= =========================== =/\=