Vice Admiral


Joined: Sat March 19th, 2011 7:05 am
Posts: 1379
Location: Western Chicago 'burbs
ACCEPTED!
Welcome to 12th Fleet and the Science Division!
I assign you as an Ensign to Gamma Squad under Senior Lieutenant Commander Psirus.

If you haven't already, I recommend you read through our Information Index as it contains information on all our communication channels as well as other important information.

You need to set your forum avatar to Science Ensign! To set your avatar, paste the following link:
http://i1120.photobucket.com/albums/l486/walesboy1972/Star%20Trek%20Online/Science-Ensign_zpsxfojtjgu.jpg



into the "

Link off-site

" box in the avatar selection area: http://forums.12th-fleet.com/ucp.php?i=profile&mode=avatar. After that submit and you're done.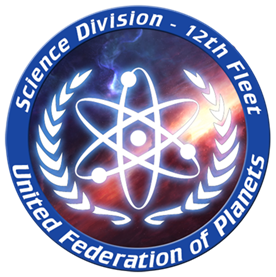 _________________
Facere Tua Forte,
Mavar


[=/\= ================= =/\=]
Vice Admiral Amergin Mavar
Commanding Officer, Science Division
Commanding U.S.S. Lexington / NCC-91709
Current Mission: Wandering
Current Location: Orbiting Trenzalore
[=/\= ================= =/\=]